Hull & East Riding Snooker League
Hull & East Riding Snooker League
News Report
IMPORTANT: Covid-19 coronavirus update
16/03/20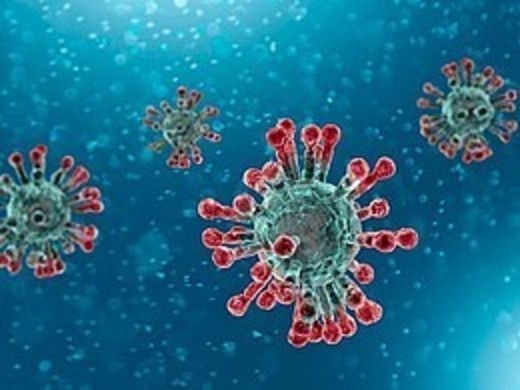 Hull and East Riding Snooker League & Malcolm Acaster Snooker League
Joint statement relating to the Covid-19 coronavirus
The Hull and East Riding Snooker League (HERSL) and the Malcolm Acaster Snooker League (MASL) committees have been monitoring the significant amount of media attention relating to the Covid-19 coronavirus and have considered the advice published by the UK Government, the National Health Service and World Health Organisation.
The health and wellbeing of our players and their families is paramount to our two organisations. Therefore, the committees must put in place arrangements for the status of the Leagues as going concerns, whilst recognising the fact that we have players in our Leagues that are in their later years and, as such, are in an "at-risk" category of the coronavirus.
Today is the start of our Summer 2020 seasons, and the committees have decided that the seasons will commence as planned. However, the committees will be reviewing this on an ongoing basis and as the situation changes and the official advice is updated, may have to make changes as necessary.
While we aim to continue as planned for the time being, we appreciate that some teams may find it difficult to raise a team where players contract the coronavirus or have limitations of movement placed upon them by the UK Government. Consequently, HERSL is suspending the following League rules to assist teams in fulfilling their fixtures. Please note that these changes do not apply to the MASL.

Rule 71: We will not be penalising teams any points for postponing matches.
Rule 72: There is no requirement to rearrange postponed matches within 7 days and play them within 30 days. We simply ask that, if possible, teams rearrange fixtures wherever and whenever they can.
Rule 73: Rearranged matches can be played any time up to the last date of the regular season, which is currently Friday 14th August.
Rule 75: Where a match is not played at all, we will take a view on how to handle this, given the circumstances. However, our main priority is to ensure that no team is unduly penalised for a situation outside of its control.
Both committees still require captains to inform opposing captains, and Divisional Controllers (HERSL) or Secretaries (MASL) of any postponements, giving at least 24 hours' notice.
Both committees may need to suspend, amend or add rules over the coming weeks as the situation emerges and will advise captains and update their websites accordingly. Note that as things stand, these rule suspensions will be for the HERSL Summer 2020 season only.
Whilst the season continues, there are some important messages that we must reiterate.

We have all read and seen the recommendations made by the NHS regarding handwashing and recommend that all players wash their hands both before and after their frames.
As discussed at our recent Captains' meeting, many of us have already replaced our conventional handshake using other methods that do not involve direct contact with the hands. If a player prefers not to shake hands or use any other form of contact, players should not take these actions as being rude or ill-mannered, but should respect their opponent's point of view, especially in the existing situation.
Where a player displays symptoms similar to those of the Covid-19 coronavirus, such as a fever, a cough, a cold or flu, fatigue, headache, sore throat or aches and pains, their captain should insist that the player does not attend the match and stays at home. Players who turn up expecting to play should not be offended if their opponent refuses or feels reluctant to play against them if they show similar signs of ill health.
It is captains' responsibility to let their players know, without delay, the content of any bulletins that the committees or Divisional Controllers may send out over the coming weeks. These bulletins or guidance notes shall be issued with the intention of informing our captains, players and clubs of the potential risks of competing in our Leagues in view of the current coronavirus conditions. Captains may wish to post bulletins to their clubs' notice boards but should engage with individual club's owners or managers to seek their approval.
Any bulletin published will be derived from the latest information, found on official websites and other reputable sources such as the BBC website.
Pete Fowler: HERSL Chairman
Mark Beetham: Malcom Acaster Snooker League
Follow the site to get the latest news and results straight to your email